Commercial Air Conditioners
ICA world-class efficient centrifuge is produced under technology license by Carrier, with compressor components sharing in design and manufacture of aero engines, and homemade container with the latest ultra-effective heat transfer tube which greatly improves the unit efficiency.
The unit is environment fridendly,highly reliable, energy-efficient and easy to install,applicable for multi-purpose air conditioning system, with technology being 20 years ahead of those from domestic counterparts.
It is produced under license by Carrier,with technology ahead of those from Chinese counterparts.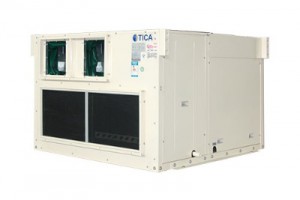 Rooftop  Air Cooled Unit