Purified Ceiling Embedded Unit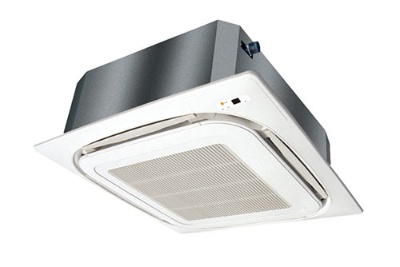 Description
Multi-directional air flow achieves 360° surround air supply and proper air distribution to every corner in the room. Swing range of 25° ~ 75° provide larger air supply area and more uniform temperature. The pre-set ultra-high air speed meets higher air-conditioning requirements.
The ultra-thin (230 mm) body of the unit satisfies space requirement of narrow ceiling space, and is not limited by the room space. Flexible decoration combination makes easier installation.
The air supply is not limited by the floor height. The cold air can reach the ground in a room of up to 3.5 m high to achieve optimum air conditioning performance.
The lift height ensures easier drainage pipe layout. The pump can lift the condensate water up to 1100 mm high and quickly discharge it, making easy drainage pipe layout.
The anti-smog unit cares for your health. Full series of optional anti-PM2.5 filters and de-formaldehyde coating. The company specially designed the filter for the ordinary ceiling units. The specially designed filter can effectively filter PM2.5 and formaldehyde, creating a pleasant environment.
The filter cleaning reminder helps protects your health. The specially designed filter cleaning reminder can remind you of cleaning the filter to prevent health problems caused by filter dirt and blocking.
Cooling capacity range:
Ultimate: Cooling capacity: 1625~ 3970 W
Heatling capacity: 1650~ 4200 W
For Download Ceiling Embedded Unit, Please Click Link Below: