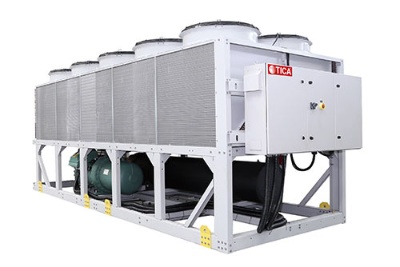 Description
The TASD series air-cooled screw chiller adopts the modular design to provide cold water to air side products of central air
conditioners. Selective cooling parts and control components provided by world-famous manufacturers, together with the most
cutting-edge intelligent control system, contribute to the high efficiency, energy conservation, stability and reliability of this
air-conditioning. The standard multi-unit control function supports the control over up to 8 units at the same time; and an optional build-in hydraulic module can be configured as required. The unit can also be connected to the building automation system (BAS) to easily meet various air-conditioning requirements in different places. The unit can be applied to various situations for comfortableness and arts and crafts, such as, hotel, hospital, office building, shopping mall, apartment, and factory.
Basic Model 110~405RT
380/3/50, 460/3/60
Standard Dry Type Evaporator
Max. 8pcs modular design
AHRI Certified
Download TASD Catalogue at Link Below